Standard Quilted Tencel® Mattress Protector
The standard quilted Tencel® mattress protector is filled with a luxurious amount of Tencel® fibre, encased in 100% Australian grown cotton. Naturally smooth and hypoallergenic, Tencel® is the superior choice for asthma and allergy sensitivities. The preferred recommendation for hot sleepers, the Tencel® fibres draw away body heat and moisture, dispersing it along the length of the material. No 'hot patch'  Our standard Tencel® mattress protector comes with a deep 55cm elasticated fitted skirt to suit every size of our pure and natural latex mattresses with a snug fit. The highest quality is assured with a 5 year product guarantee.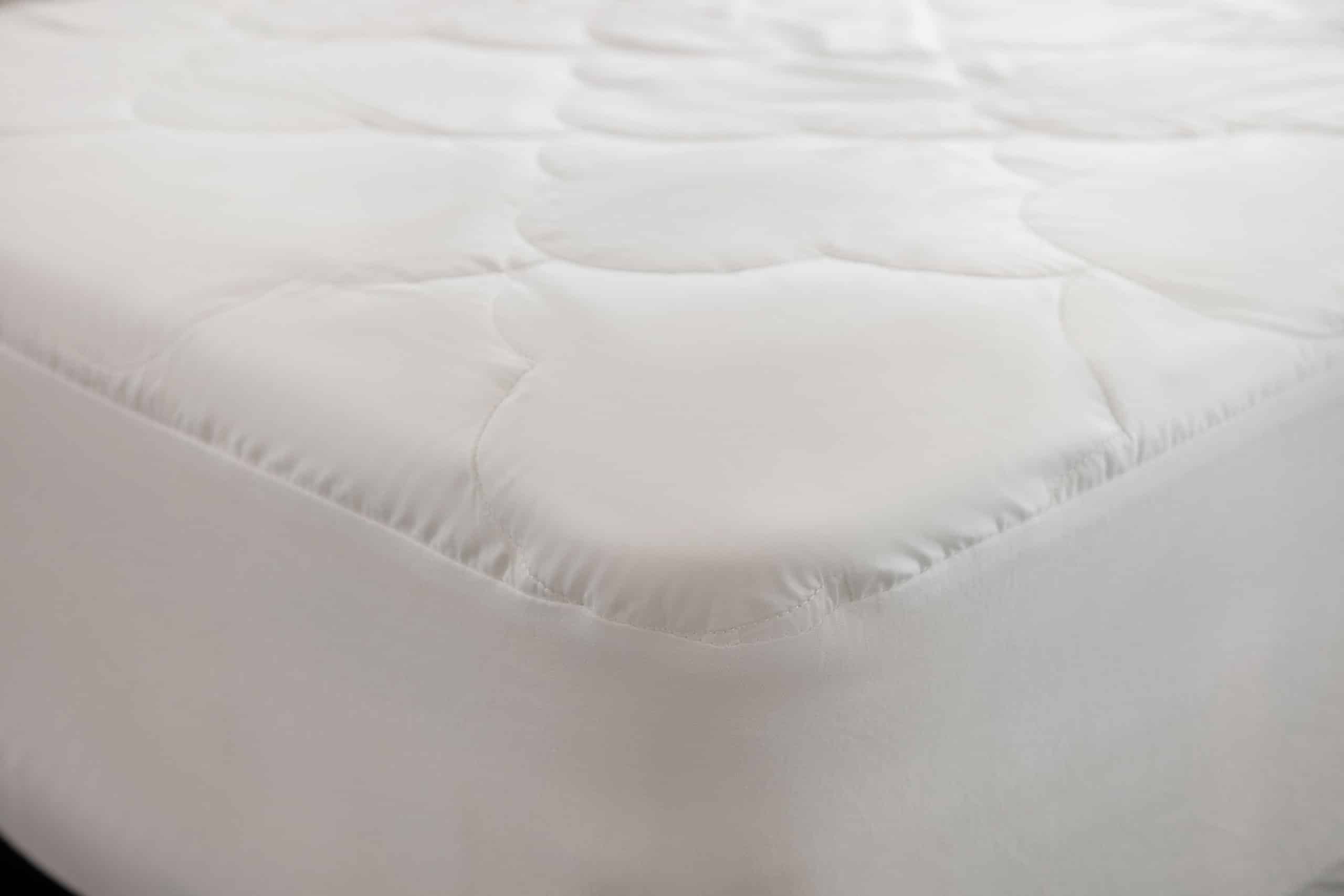 Waterproof Tencel® Mattress Protector
For full peace of mind protection, we offer our natural Tencel® waterproof mattress protector that comes with a 10 year guarantee for complete mattress security. Soft and supple Tencel® covers the waterproof membrane that protects your mattress from moisture. The waterproof backing is whisper quiet and still allows airflow so overheating doesn't occur. This membrane guards your latex mattress against not only moisture, but dust mites, mould and mildew.
Latex Pillows
Our ergonomically-crafted, softly sculpted and supportive latex pillows are highly effective in their own right. Each latex pillow will prevent or rectify back and neck ache and ensure an even more restful night's sleep.
Four options available:
Contour Pillow 12cms / C12 – Our most popular pillow choice is perfect for back and side sleepers. The C12 pillow cocoons your head in comfort with its ergonomically designed contour. The low contour side measures 10cm and the higher contour side measures 12cm for a subtle shift in support as needed.
Contour Pillow 14cms / C14  – Ideal for side sleepers and those wanting higher support, our C14 is perfect for those currently wrestling with more than one pillow to find comfortable neck alignment. Our contour shape provides a different thickness on either side of the width. The low contour side measures 12cm and the higher contour side measures 14cm.
Adjustable Height Pillow – An ingenious design that takes the elements of our beloved contour pillows so the indecisive among us will be satisfied. With two layers of latex inside the cover, simply remove or add a layer to adjust the height to either 12cm or 14cm to suit your comfort preference.
Low profile – suited for those who prefer a low height, flat pillow. Ideal for use with an electric adjustable bed base when your head is raised. Also suitable for children.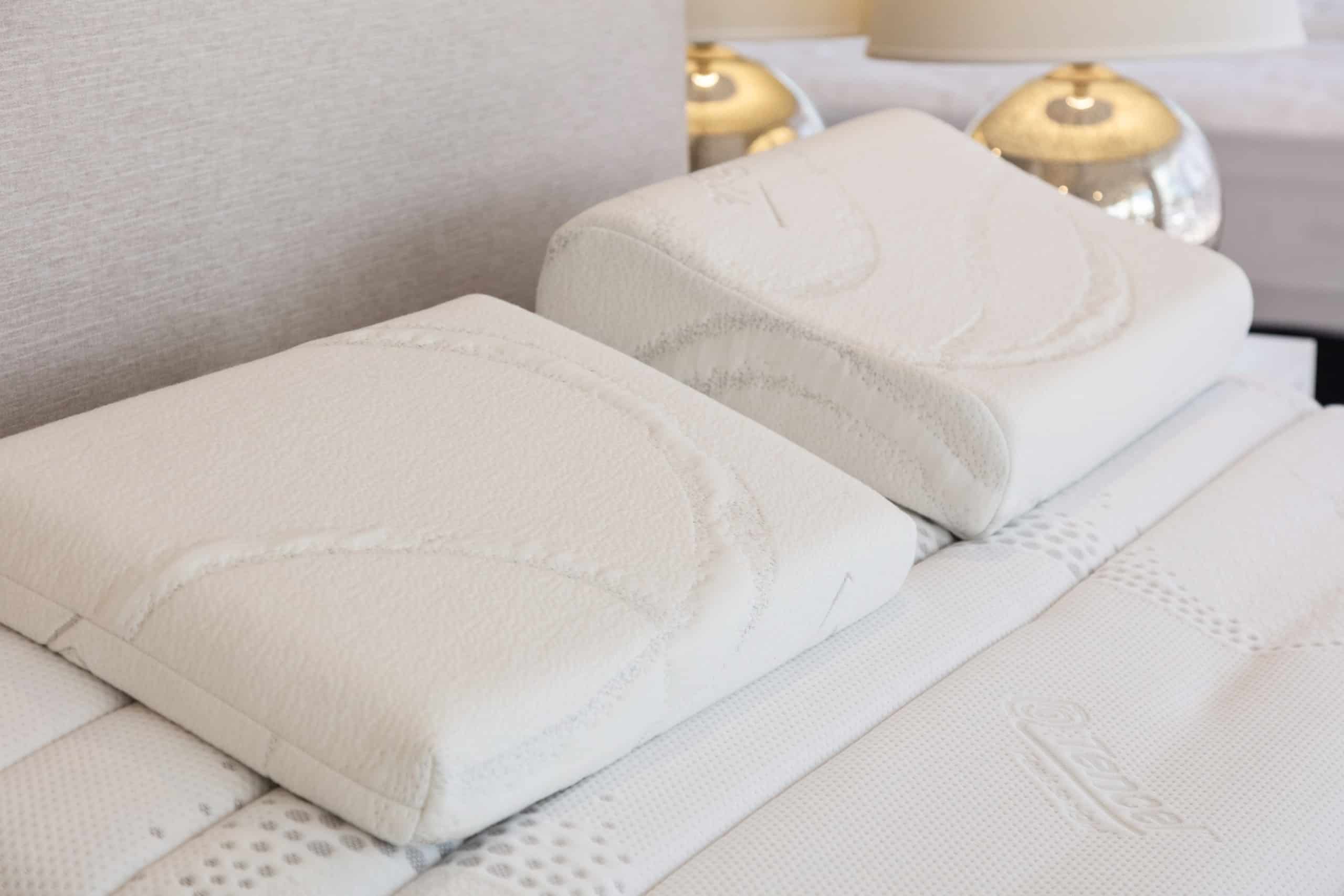 Tencel® Sheet Sets
Our luxurious eco-friendly sheet sets are 100% Tencel®, an environmentally sustainable fibre made from the pulp of Eucalyptus trees. Tencel® is a silky-smooth antibacterial material that has the ability to wick 50% more moisture than cotton.
Tencel® sheet sets are soft on your skin and gentle on the planet, carrying the sensitive choice seal of approval. These sheets will not only feel amazing on your skin but look stunning with their gorgeous draping quality and subtle lustre.
Available in white, linen and graphite. Our Tencel Sheet Sets come with a 1 year guarantee.
Download Brochure
Please complete the form below to request more information about our Bedding Accessories Bundle.
Need support to create your sleep sanctuary?
Let our helpful Sleep Specialists explain the benefits of our natural latex pillows and find the perfect fit for you.
Call us now
Visit a Showroom
Pure Comfort
Our best seller. The Pure Comfort is our most popular mattress, sure to provide the solace and support you have been craving. It is the perfect mattress for those needing more comfort in their lives without compromising on support. Ideal for couples, servicing all body types and sleeping styles, as well as those needing more comfort for pain management.
View Product
Pure Indulgence
For a mattress without compromise, the Pure Indulgence is impeccable opulence. It is the perfect mattress for those that want unparalleled luxury and comfort every night. For the most curated sleeping experience available, the Pure Indulgence offers remarkable comfort and infinite bliss.
View Product