Luxury Queen Latex Mattress
Latex Mattress Australia pure latex queen mattresses are made for unsurpassable comfort and a truly restful sleep. Our mattress artisans use only the finest materials to handcraft each natural mattress the traditional way from our Brisbane manufacturing facility. Our luxurious mattresses are the ultimate in responsiveness and support and come in a range of options to suit your preferred firmness levels. A complimentary consultation with one of our expert Sleep Specialists will help you to discover the right mattress for you from our expertly crafted, luxury range.
Our Range of Luxury Queen Size Latex Mattresses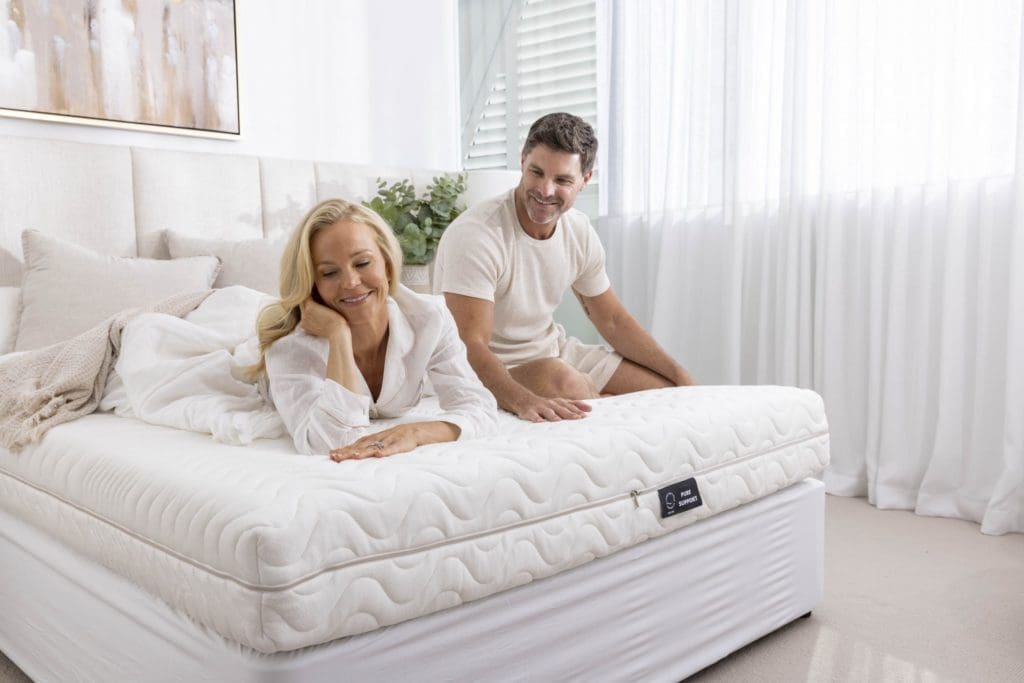 The award-winning Pure Support mattress is ideal for those who seek buoyant support and gentle pressure relief.
The perfect mattress for those looking for a firmer, traditional latex mattress feel. Providing quintessential support to all areas of the body in this classic mattress unchanged in construction in over 65 years.
Our best seller. The Pure Comfort is our most popular mattress, and is sure to provide the solace and support you have been craving.
The perfect mattress for those needing more comfort in their lives without compromising on support. Ideal for couples, all body types and sleeping styles, and those needing more comfort for pain management.
Why Choose Latex For Your luxury Queen Mattress
Natural latex moulds to your body for evenly distributed buoyant support. Latex offers pressure relief and alleviates hip and joint pain by optimising spinal alignment. When sleeping on a spring mattress, many couples find their sleep is regularly disturbed by their partner moving through the night. A latex mattress will naturally reduce any ripple effect caused by night time movements to deliver the ultimate sleeping experience. The natural buoyancy and durability of latex allows your mattress to retain its original shape across its 21 year lifespan, eliminating any 'rolling into the middle' or sagging that can occur with other mattresses. The open cell structure of natural latex offers self-ventilation and good air flow for a cool and comfortable sleep.
Our master craftsmen have been handcrafting natural latex mattresses for over 65 years and understand exactly what is required for the best night's sleep. Each exceptional quality mattress is handcrafted to exact specifications offering unparalleled supportive sleep and comfort preferences. Choose Pure Trio for an adjustable firmness with three interchangeable layers that you can flip for a firm, medium or soft feel. Our firmer award-winning Pure Support offers supportive buoyancy and gentle pressure relief. Pure Comfort, our bestselling latex mattress, is available in three density options for supportive yet sumptuous comfort. Pure Indulgence, our most luxurious mattress, offers unsurpassable opulence for a lifetime of restorative sleep. Each natural latex mattress is then complemented with the finest natural fabrics and quilting fibres for a luxuriously soft finish.
Natural, Non-Toxic & Chemical Free
Latex is a highly durable material that is naturally non-toxic and chemical free, so we simply harness the power of nature to deliver luxurious mattresses of the purest and highest quality. Our natural latex is harvested from sustainably grown rubber trees in Malaysia and certified non-toxic by the eco-Institut, Germany. We then manufacture the latex using the Dunlop method to ensure it remains free from polyurethane foams, potentially harmful chemicals and other materials that are often added during the Talalay process. While foam mattresses are susceptible to dust mites, mould and dust, natural latex mattresses are dust mite resistant and possess antibacterial qualities. This makes them a widely recommended mattress option for asthma and allergy sufferers.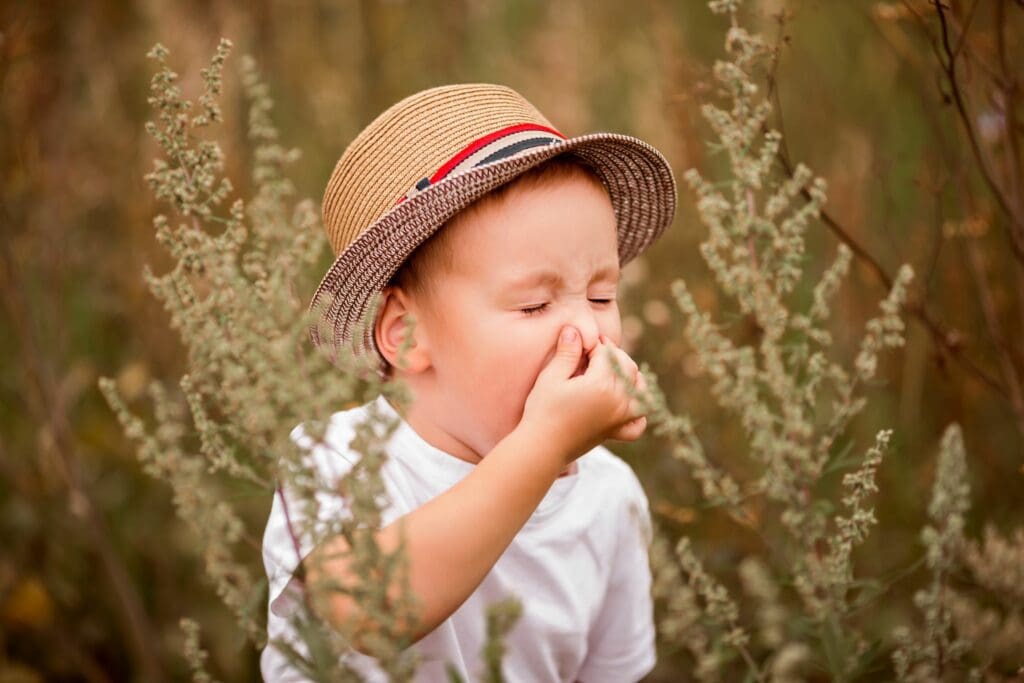 Highest Quality Guarantee
We use only the highest quality materials across our entire range. While a standard mattress will usually be backed by a 10 year warranty, all of our handcrafted natural latex mattresses come with a 21 year guarantee.
Queen Mattress Dimensions
Our Other luxury Latex Mattress Sizes
FREQUENTLY ASKED QUESTIONS
Which bed size should I choose?
You should calculate how much space around the bed there will be with different bed sizes in your bedroom. A bed should have a metre of space around each size to have room to make the bed without knocking into walls. It's also important to factor in space for the bedside tables, bedroom doors, closets, and drawers to open without any obstacles.
Are your latex mattresses organic?
No, our latex is 100% pure and natural, but it is not certified organic.
Can I buy a luxury mattress without trying it first?
Absolutely. We have many customers that have purchased sight-unseen. See what our interstate customers say here. Each mattress is handcrafted to your individual requirements. Please speak to a Sleep Specialist to discover the best mattress for your needs.
FIND THE BEST MATTRESS FOR YOU
Speak with one of our Sleep Specialists to find the best mattress for back pain or any other sleeping challenges you may be experiencing.
We are beyond thrilled with our mattress. We researched all of the available mattresses and settled on Latex because it is mould resistant, bacteria free and a natural product. We sleep very well and look forward to going to bed and to the comfort and support of our new mattress.
Our 4th mattress as the family grows. Thank you for the great product.
Bought mattresses for the whole family and had excellent service. We are absolutely in love with our king mattress! Flexible and friendly delivery as well. I would highly recommend both the product and the team at the New Farm Branch.
Best mattress we've ever slept on, by far. Sales staff at Springwood were very helpful and knowledgeable. Communication was great, and the delivery costs were also very reasonable. Overall a great experience.
The mattress can only be topped by the service received from Sam and Judi. Would recommend to anyone. Thanks.
We have had latex mattress Australia mattresses now for 10+ years. I would never buy anything else. They have lasted so well and incredible to sleep on. Sam and the Latex Mattress Australia staff are so helpful. I would highly recommend them.
We are very happy with our latex mattress, it has made such a difference to our sleep. Sam and the team at Latex Mattress Australia were very informative and patient with our questions and delivery was no problem. Would highly recommend.
A very comfortable sleep every night. Price is worth the comfort.
My husband and I love our new mattress & topper. It is soo smooth and 99% organically made with high quality which is the reason we bought from them with no toxic chemicals and eco-friendly. We both are a side sleeper, we did make a good decision with trio, adding a topper on top of the mattress makes us feeling Cloud 9. Excellent customer service, and expedite feedback, well organised shipping. Specially thanks to Sam in Mosman store. Highly recommend!
Recommended by chiropractors
There is a good reason our mattresses are recommended by leading chiropractors.
One of the fantastic properties of 100% pure and natural latex is that it is incredibly supportive without feeling too hard. It moulds to the contours of your body whilst reducing pressure points.
Our latex also has seven posture zones to ensure your spine stays in line while you are sleeping.
Latex Mattress Australia offers a full 21 year guarantee which covers faulty workmanship and materials, from date of purchase (original purchaser only). Latex Mattress Australia, if satisfied that materials or workmanship is faulty (allowing for fair wear and tear), will repair or replace at our option with no charge for materials or labour.
WHICH IS THE BEST SLEEPING POSITION FOR BACK PAIN?
Since we spend around a third of our lives sleeping, the position we sleep in can have a dramatic impact on the severity of back pain. Learn ways to adjust your preferred sleeping position if you experience back pain in our blog post.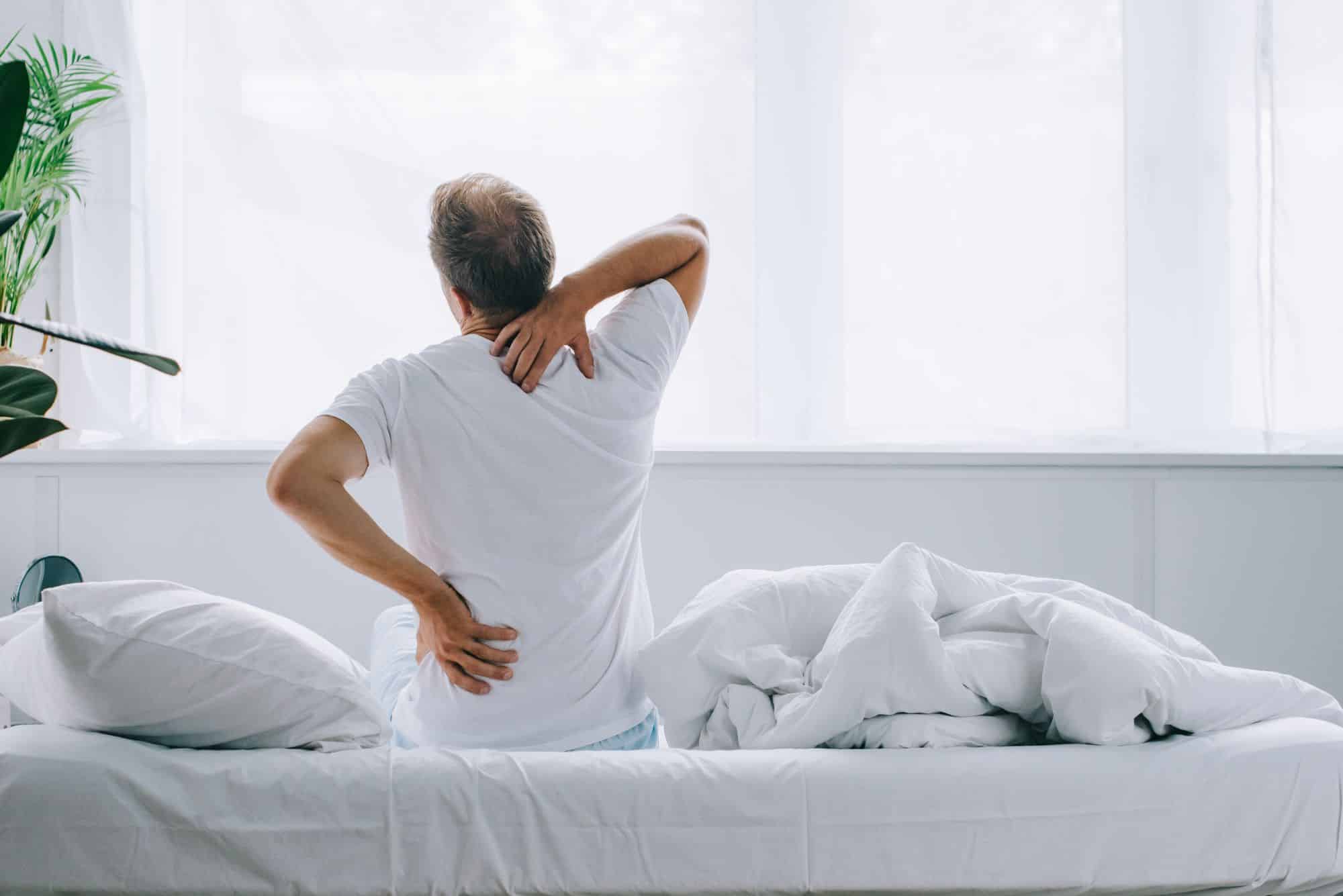 Please complete the form below to request our Brochure.