Luxury Single latex mattresses
As the smallest mattress size available on the market, a single mattress is suitable for the little people in your family or where bedroom size requires smaller beds. While most people find a double or queen is better suited for two people, all our mattresses are available as a single. We also offer a king single and long single for something a little more spacious.
At Latex Mattress Australia, we handcraft bespoke luxury single mattresses from pure and natural latex harvested from sustainably grown rubber trees in Malaysia. As mattress artisans who have been making mattresses since 1955, we understand the precise foundations required for the ultimate night's rest.
If you would like assistance choosing the right mattress for you, book a complimentary appointment with one of our Sleep Specialists who can guide you through our range and recommend which of our products is best for you. Alternatively, you can explore our latex mattress range online or in our Brisbane or Sydney showroom.
Our Range of luxury Single Size Latex Mattresses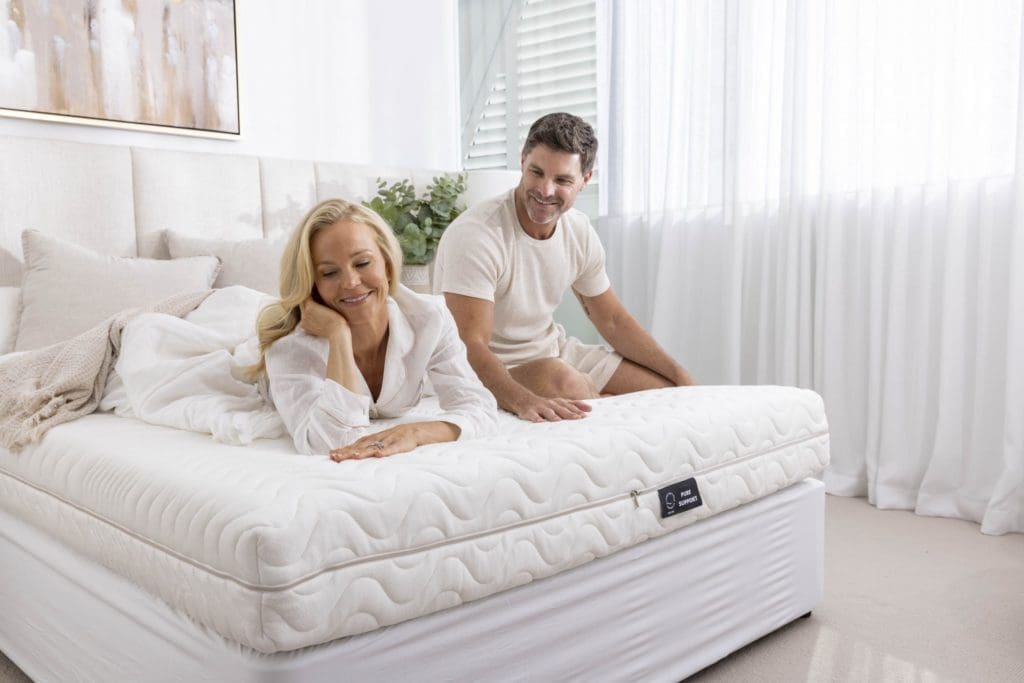 The award-winning Pure Support mattress is ideal for those who seek buoyant support and gentle pressure relief.
The perfect mattress for those looking for a firmer, traditional latex mattress feel. Providing quintessential support to all areas of the body in this classic mattress unchanged in construction in over 65 years.
Our best seller. The Pure Comfort is our most popular mattress, and is sure to provide the solace and support you have been craving.
The perfect mattress for those needing more comfort in their lives without compromising on support. Ideal for couples, all body types and sleeping styles, and those needing more comfort for pain management.
Why Choose Latex For Your Single Mattress
Latex mattresses mould to your body offering the ideal alignment for the spine, neck and hips. With a natural buoyancy, a latex mattress will retain its original shape throughout its lifespan, eliminating the sagging or sinking that can occur with a memory foam or pocket springs mattress. While a gel memory foam or foam mattress may trap heat, with millions of interconnecting self-ventilating air cells, a latex mattress offers its sleeper a cool and comfortable sleep. Unlike most mattresses which need to be replace every 10 years, latex's durability means it will last 21 years, seeing you through your little one's entire childhood life. This makes it an economical investment for a child's mattress.
We handcraft our mattresses to your distinct comfort preference with all natural materials to deliver the perfect sleep solution far beyond merely luxurious. With seven responsive zones eliminating pressure points and aligning the spine, you will feel completely supported from head to toe regardless of your preferred sleeping position.
We firmly believe you cannot put a price on a good night's sleep, it is so vital to your health and wellbeing. With over 65 years of research and development, a pure and natural latex mattress from Latex Mattress Australia will give you an unrivalled sleep experience.
Natural, Non-Toxic & Chemical Free
Our latex is sourced from the Hevea brasiliensis rubber tree. In Malaysia, the locals refer to the latex sap from this particular tree as 'liquid gold'. It is completely biodegradable, free from harmful toxins and chemicals, and is certified 100% pure and natural from Germany's world renowned eco-INSTITUT. Naturally resistant to dust mites and bed bugs with antibacterial properties, our latex mattresses are hypoallergenic and hygienic, perfect for those who are sensitive to allergens.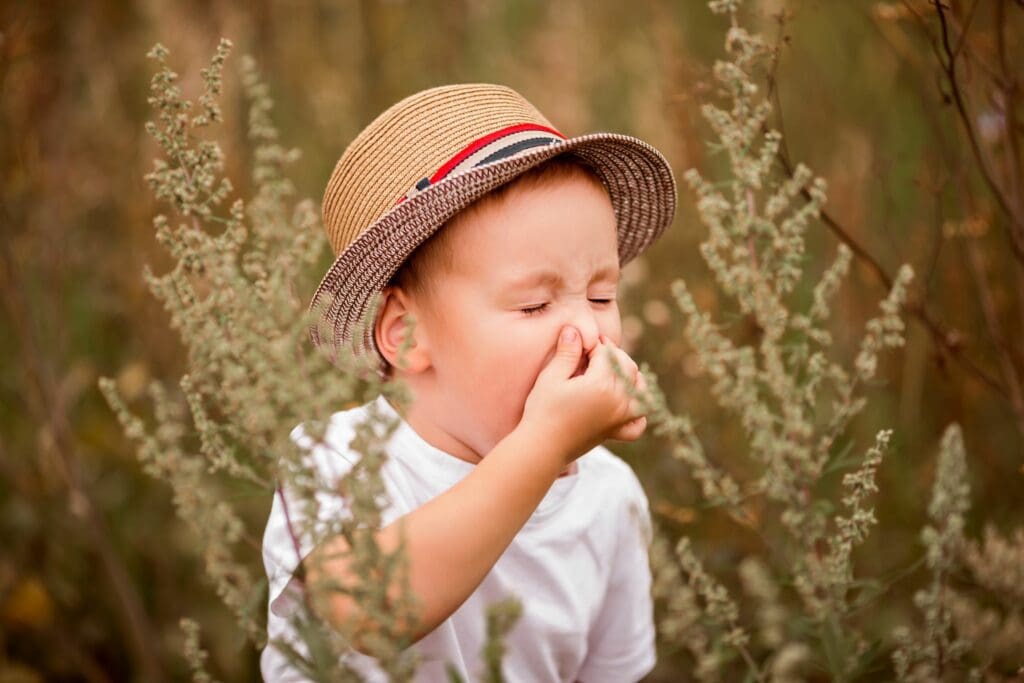 We offer soft, medium, medium firm and firm mattresses to suit your specific comfort preferences. Regardless of which level of firmness, the natural buoyancy of latex provides provides optimum support so you can rest easy knowing that you sleeping in the perfect alignment. Explore our Pure Trio, Pure Support, Pure Comfort and Pure Indulgence categories for more.
Highest Quality Guarantee
Our mattresses are finished with the finest materials in our Brisbane workshop. Our mattresses are backed by a 21 year guarantee which covers faulty workmanship and materials, from date of purchase to give you complete peace of mind in your purchase. We offer easy transport solutions all around Australia, including to Western Australia.
Single Mattress Dimensions
Our Other Latex Mattress Sizes
Handmade to order by our master craftsmen, your new latex mattress will provide you with rejuvenating and restorative sleep for years to come. Speak to a Sleep Specialist to determine which king latex mattress will suit your requirements.
FIND THE BEST MATTRESS FOR YOU
Speak with one of our Sleep Specialists to find the best mattress for back pain or any other sleeping challenges you may be experiencing.
We are beyond thrilled with our mattress. We researched all of the available mattresses and settled on Latex because it is mould resistant, bacteria free and a natural product. We sleep very well and look forward to going to bed and to the comfort and support of our new mattress.
Our 4th mattress as the family grows. Thank you for the great product.
Bought mattresses for the whole family and had excellent service. We are absolutely in love with our king mattress! Flexible and friendly delivery as well. I would highly recommend both the product and the team at the New Farm Branch.
Best mattress we've ever slept on, by far. Sales staff at Springwood were very helpful and knowledgeable. Communication was great, and the delivery costs were also very reasonable. Overall a great experience.
The mattress can only be topped by the service received from Sam and Judi. Would recommend to anyone. Thanks.
We have had latex mattress Australia mattresses now for 10+ years. I would never buy anything else. They have lasted so well and incredible to sleep on. Sam and the Latex Mattress Australia staff are so helpful. I would highly recommend them.
We are very happy with our latex mattress, it has made such a difference to our sleep. Sam and the team at Latex Mattress Australia were very informative and patient with our questions and delivery was no problem. Would highly recommend.
A very comfortable sleep every night. Price is worth the comfort.
My husband and I love our new mattress & topper. It is soo smooth and 99% organically made with high quality which is the reason we bought from them with no toxic chemicals and eco-friendly. We both are a side sleeper, we did make a good decision with trio, adding a topper on top of the mattress makes us feeling Cloud 9. Excellent customer service, and expedite feedback, well organised shipping. Specially thanks to Sam in Mosman store. Highly recommend!
Recommended by chiropractors
There is a good reason our mattresses are recommended by leading chiropractors.
One of the fantastic properties of 100% pure and natural latex is that it is incredibly supportive without feeling too hard. It moulds to the contours of your body whilst reducing pressure points.
Our latex also has seven posture zones to ensure your spine stays in line while you are sleeping.
Latex Mattress Australia offers a full 21 year guarantee which covers faulty workmanship and materials, from date of purchase (original purchaser only). Latex Mattress Australia, if satisfied that materials or workmanship is faulty (allowing for fair wear and tear), will repair or replace at our option with no charge for materials or labour.
WHICH IS THE BEST SLEEPING POSITION FOR BACK PAIN?
Since we spend around a third of our lives sleeping, the position we sleep in can have a dramatic impact on the severity of back pain. Learn ways to adjust your preferred sleeping position if you experience back pain in our blog post.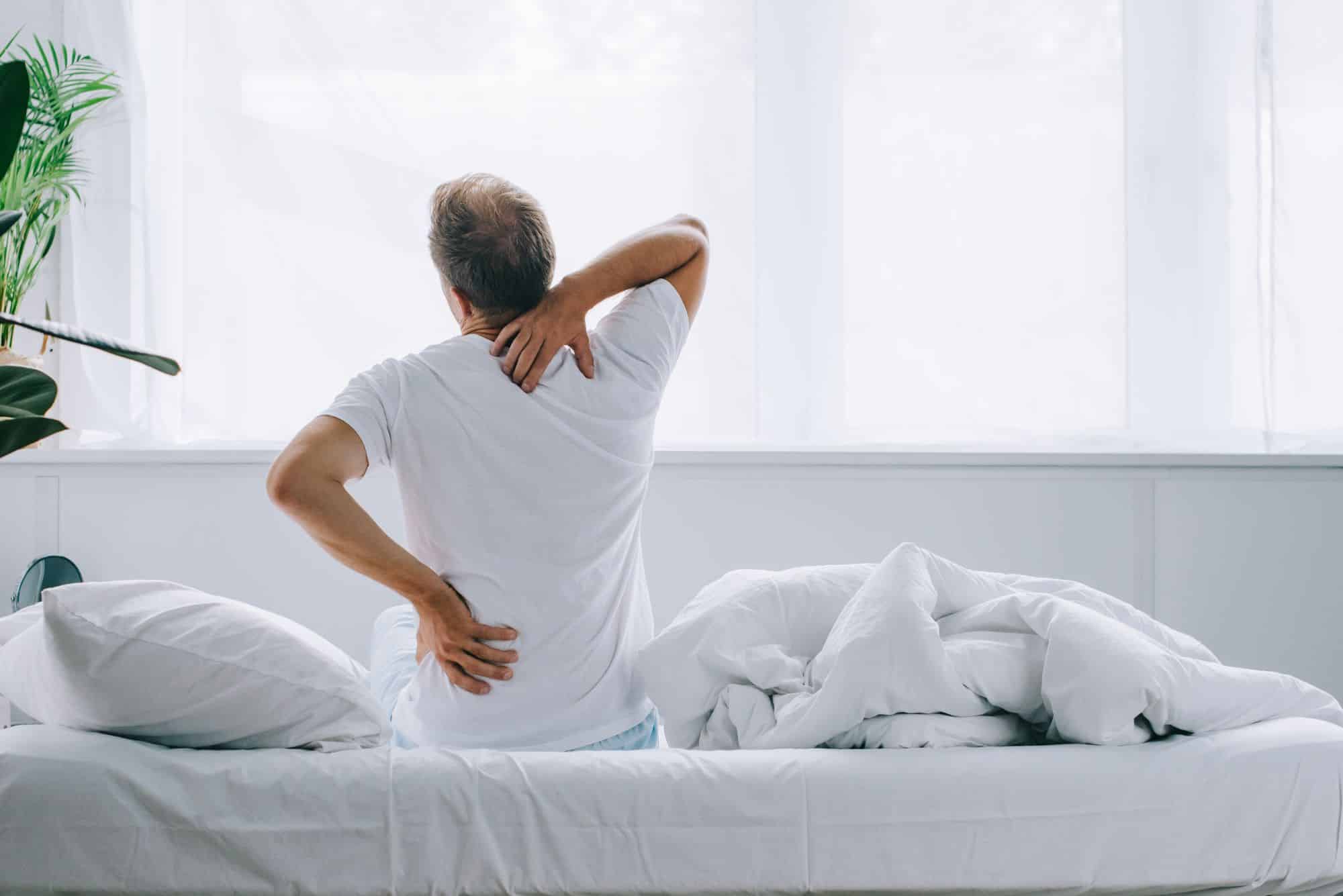 Please complete the form below to request our Brochure.